Availability:
Cook, Lake and St. Louis counties, including the City of Duluth, and Grand Portage Reservation.
Program Description:
Provides financial grants to be used towards energy costs for residential heating bills. Additional funds are available for crisis situations and energy-related repairs. Information on energy conservation related practices are also available.
Energy Assistance Program (EAP) Facts
Renters and homeowners are eligible.

Assets such as the home are not considered in determining eligibility.

Grants range from $200 to $1400, based on household size, income, & fuel cost.

In addition to the initial grant, additional crisis funds are available to:




-Help pay a past due water bill.




-Help homeowners get their broken furnace repaired or replaced.
The next program year start date is 10/1/22
The deadline for Energy Assistance is 5/31/23
Extra federal funding last program year allowed the Minnesota Energy Assistance Program to increase income eligibility and benefit amounts provided to households who applied by May 31, 2022.

Starting October 1, 2022, benefits will return to more typical amounts and may be noticeably lower than last year for most households. And income eligibility will return to 50% of state median income.

The initial grant will range from $200 to $1,400 per household, with an average of about $500.

The maximum additional grant for energy emergencies (crisis) is $1,500.

Water Assistance benefits may cover the entire past due amount.
For a printable application please click here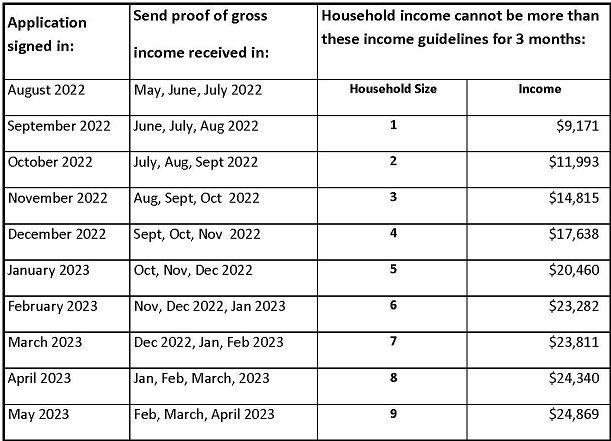 Contact:
ATTN: EAP
702 3rd Avenue South
Virginia, MN 55792
(218) 735-6839 or 1-844-568-0149
Duluth (218) 623-3011 (800) 662-5711 ext. 3011
Fax: 612-465-5869
This email address is being protected from spambots. You need JavaScript enabled to view it.