Availability:
Cook, Lake, and St. Louis Counties (excluding the City of Duluth).
How do I begin my path to Homeownership?
Our goal is to create prepared and educated buyers to navigate successful homeownership. AEOA offers a variety of Homeownership tools to start the journey of owning a home.
Home Stretch Workshops


These workshops are designed to teach a buyer the steps involved in purchasing a home. Local professionals such as real estate agents, lenders, and home inspectors speak about their part in the process. This class is available to anyone and has no qualifications. As a safety measure against the spread of Covid-19, AEOA is temporarily suspending all in-person Home Stretch classes until further notice however, please join us for a virtual Zoom workshop! It costs $40 and registration is required 24 hours in advance.
Tuesday & Wednesday
November 16th & 17th
5:00PM-9:30PM
Wednesday
December 14th
9:00AM-5:30PM
Sign up for Framework and start today!
Online class and at your own pace.
One-On-One Counseling Session




Counseling sessions are focused on affordability, types of mortgages, budgeting, savings, and identifying and accomplishing your goals. The counseling is also available to anyone and has no qualifications. It is a FREE service and registration is required.




Downpayment and Closing Cost Assistance


Assistance towards down payment and closing costs for qualified buyers in Lake, Cook, and St. Louis Counties (excluding the City of Duluth). This program is to help families overcome the barrier of having enough funds to meet down payment and closing costs. Qualification is determined in the counseling session.
Buyer(s) must complete the Homestretch Workshop.
Buyer(s) must complete 1-on-1 counseling to qualify for assistance BEFORE Purchase agreement is signed.
The home purchased must pass the minimum Housing Quality Standards Inspection.
Buyer(s) must be a first-time homebuyer (or not owned a home in the last 3 years).
Buyer(s) must qualify for a mortgage. The counselor will assist in shopping for a mortgage.
Buyer(s) are required to pay a minimum of $1,000.00 towards the purchase of property from their own resources. Available mortgage programs may require additional buyer contributions.
Household income must be below the following income limits. (80% below the County median income).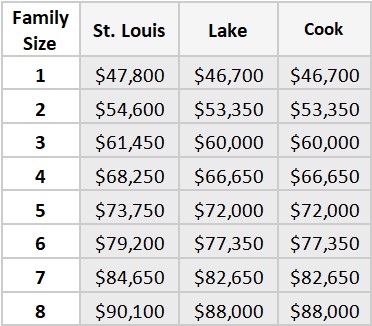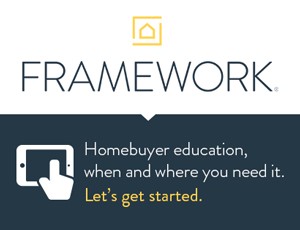 AEOA offers access to Framework, an online learning option. Framework is an alternative course that is designed to help you navigate the home buying process and learn when, where, and how you like. This course is 8 hours and can be completed at your own pace. Please verify with your lender to verify that a Framework certificate is acceptable. The fee to participate in Framework is $75. To get started, visit https://aeoa.frameworkhomeownership.org/Default.aspx



Contact:
Autumn Holweger
218-735-6895
This email address is being protected from spambots. You need JavaScript enabled to view it.


Sandy O'Fallon
218-999-0828
This email address is being protected from spambots. You need JavaScript enabled to view it.