Understanding Poverty
Official Poverty Measure
The current official poverty measure was developed in 1963 and is based on the cost of the minimum food diet for various family sizes in today's prices multiplied by 3. This official poverty calculation does not take into account the value of federal benefits, such as those provided by the Supplemental Nutrition Assistance Program (SNAP), and housing and energy assistance. Neither does it account for typical household expenses such as work expenses or childcare.
Supplemental Poverty Measure
The Supplemental Poverty Measure considers family resources, such as income, along with benefits including SNAP, subsidized housing, and the Low-Income Home Energy Assistance Program (LIHEAP).
Federal Poverty Guidelines
The poverty guidelines are determined by the Department of Health and Human Services and updated annually. The amounts are based on number of persons in a family per household. For families or households with more than 8 persons an amount is added for each additional person.
Five Elements of Poverty
There are five key factors that impact poverty—economic and family security, education, food and nutrition, health, and housing and energy. When there is struggle in any one of these areas, other areas in a person's life may suffer. Together, these elements highlight the interconnected nature of poverty and the need for wrap-around solutions.
Minimum Wage in Minnesota
As of January 1, 2023 the minimum wage for large employers in Minnesota is $10.59 and $8.63 an hour for small employers. (MN Dept of Labor)

Educational Attainment
In 2023, 5.8% of Minnesotans had educational attainment less than a high school diploma, and 23.3% had a high school diploma or equivalent. With each level of education completed and more skills developed, the more access a person has to higher paying occupations. The percentage of Minnesotans with less than a bachelor's degree was 61.1%. (US Census Bureau)

Food Insecurity:
The state of being without reliable access to a sufficient quantity of affordable, nutritious food.
10.2% National Food Insecurity Rate 2019-2021 (Food Research & Action Center)

7.4% Minnesota's Food Insecurity Rate 2019-2021 (USDA Economic Research Service)

2,303,000 Minnesota Households were food insecure between 2019-2021 (Food Research & Action Center)
* The release of the Household Food Security in the United States in 2022 report and corresponding statistical supplement will be on October 25, 2023, due to updates to the survey instrument that were implemented for the first time in 2022.
Health Insurance Coverage
In 2022, 251,824 Minnesotan's did not have health insurance coverage. (US Census Bureau American Community Survey)
Housing and Energy
What happens when your housing is unaffordable, affordable housing does not exist, or you face the choice between rent and food? What if you're one paycheck or emergency away from eviction? In the worst case, you could be homeless. In many other cases, you will likely have to settle for substandard housing, including a home that is energy inefficient.
Even with stable housing, there's a strong correlation between homeownership and wealth. Young adults' homeownership rate increases with household income. This effect is compounded by parental homeownership status. Income disparities also perpetuate disparities in housing.


Have you ever wondered about your Minnesota neighbors living in poverty?
Spend a day in the life of a hard-working Minnesota family who is struggling to make ends meet. Along the way, you'll encounter how the five key elements of poverty can stand in the way of true self sufficiency. Poverty is not an emotion, state-of-mind, or choice. Poverty is an everyday reality. How will you make a difference in your neighbors' lives?
Meet an average family living in Northeastern Minnesota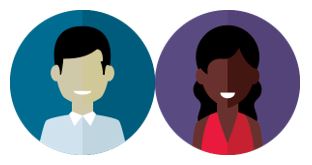 Dave and Allison both work.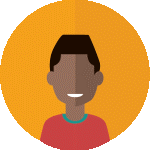 Carter is in the 4th Grade at the public school.
Emily is 3 years old and enrolled in pre-school.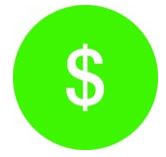 Both adults only earn a minimum wage.
$10.59 per hour.
That's $44,054 gross income per year.
Which is more than the federal poverty line for a family of four: $30,000
Based on average costs, let's see how our working family does.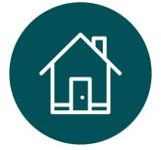 Average fair market rent for a 2-bedroom unit in Northeastern Minnesota is $1,027.
Annual housing cost for our family is $12,324
Food for a family of four in Northeastern Minnesota costs around $1,054 per month.
Annual food costs add up to $12,648.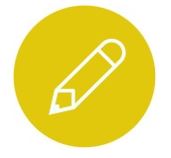 Emily's preschool average is around $616 a month, enabling both Allison and Dave to work.
Annual childcare cost totals $7,392.
Dave has employer-sponsored family health care.
The monthly premiums are $621 per month.
Annual total of $7,452.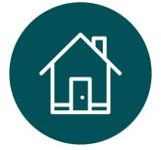 Energy costs for Minnesota families average about $177 per month.
| | |
| --- | --- |
| Housing | $12,324 |
| Food | $12,648 |
| Child Care | $7,392 |
| Medical Premium | $7,452 |
| Energy | $2,124 |
| Total Annual Expenses | $41,940 |
| Total Annual Household Income | $44,054 |
| Total Annual Expenses | $41,940 |
| Remaining for Basic Needs | $2,114/year or $176/month |
Our family's annual energy costs are $2,124.



Having accounted for housing, food, childcare, health insurance, and energy costs, our Northeastern Minnesota working family of four who is above the poverty line, only has $2,114 remaining each year. This is only about $176 per month left over to meet their basic needs.
transportation to work
school supplies
clothing
hygiene products
retirement savings
emergencies
Northeastern Minnesota has 27,148 people who live below the federal poverty guidelines and 60,587 who live at or below Minnesota's poverty line (200% of the poverty line). There are countless other families who live in situations similar to Allison and Dave's family.
These statistics represent averages of Cook, Lake, and St.Louis Counties.
In 2020, 54.6% of workers in Cook, Lake, and St. Louis Counties made less than $40,000 per year (MN Compass).