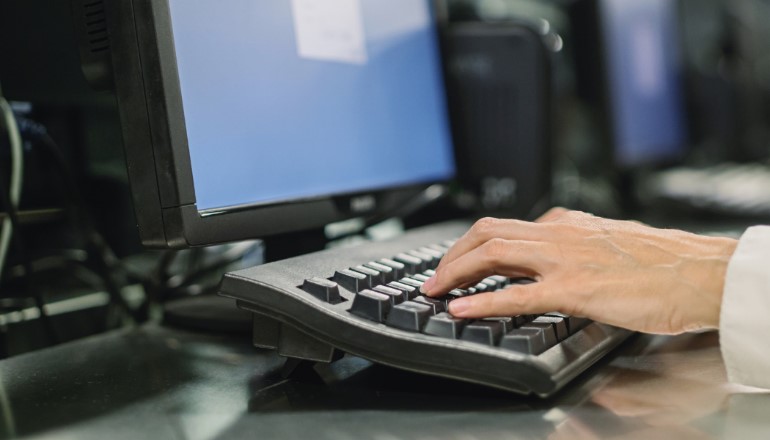 Availability:
Aitkin, Carlton, Cass, Chisago, Cook, Crow Wing, Isanti, Itasca, Koochiching, Lake, Pine, St. Louis
Program Description:
TechConnect offers affordable desktop computers and internet hotspots for low-income individuals and families. We have refurbished desktop computers and T-Mobile internet hotspots with one-year prepaid service.
AEOA does not repair computers or accept computers for recycling. We partner with PCs for People to acquire low-cost refurbished computers. AEOA does not ship equipment, provide internet services, or have access to the PCs for People or T-Mobile databases to assist with pending orders or account issues.
Eligibility:
To receive a computer or hotspot, a potential recipient must live in AEOA's service area meet at least one of the following criteria:
be at or below 200% of poverty (see chart below)

be on a public assistance program (such as an AEOA program)

be on a government program (i.e. Social Security, Medical Assistance, etc.)
A recipient must provide:
A photo ID

Eligibility proof document dated within the last year (unless it is an annual document, like a tax return) with the recipient's name printed on the proof
Accepted Forms of Photo Identification
Driver's license or state ID card for non-drivers

Passport

Formal ID card (such as veteran or student)

Company or work-issued identification
Qualifying Income-Based Assistance Programs
Documents must be dated within the last year and/or show current coverage at the date of submission.
Adult & Child Mental Health Case Management*

Employment Services (only if income-based in your state)

Extended Foster Care

Food Support (a dated letter showing current eligibility is required)

Financial Assistance, such as GA, TANF, etc. (a dated letter showing current eligibility is required)

Head Start

Low-Income Home Energy Assistance Program (LIHEAP)

Medicaid or Medical Assistance (bring a document that says "MA" or "Medical Assistance" on it)

The National School Lunch Program's Free or Reduced Lunch Program

Section 8, Federal Public Housing Assistance, or Group Residential Housing (GRH)

Social Security Disability (SSD)

Supplemental Security Income (SSI)

Federal Pell Grant
Qualifying Income Documentation
For households that qualify under the net income test (200% federal poverty level- FPL) the following documentation will be acceptable as part of the application process. Annual benefits must meet the FPL guidelines (See table below):
The prior year's state, federal, or tribal tax return (W2 forms or pay stubs are not acceptable)

A Social Security statement of benefits*

A Veteran Administration statement of benefits* (VA cards alone are not accepted)

A retirement/pension statement of benefits*

An Unemployment/Workmen's Compensation statement of benefits*

Federal or tribal notice letter of participation in General Assistance*
*Any proof of eligibility is subject to approval by AEOA and/or Pcs for People staff. Additional documents may be required to unquestioningly prove income or enrollment in a government assistance program.
Refurbished Desktop Computers
Desktop packages include a 17" flat screen monitor, tower, keyboard, mouse, connecting/power cords, Wi-Fi adapter, Windows 10, LibreOffice, antivirus protection, 1-year hardware warranty.
Internet Hotspots
Internet hotspot devices include Unlimited 4G LTE data and 1-year of prepaid internet service
*All equipment includes free shipping.
*All equipment is subject to availability.
How Do I Apply?
Complete the application below and we will contact you via email with further instructions on how to complete your purchase(s).
Please note: if you are determined eligible, we will contact you via email from This email address is being protected from spambots. You need JavaScript enabled to view it. with further instructions on how to complete the computer and/or internet hotspot purchase. The email is not accepted as the proof of eligibility document, as it is a notification informing of eligibility for the program and provides instructions on how to complete the purchase(s).
Disclaimer: Internet hotspots are shipped through USPS or UPS and once shipped, are delivered within 3 business days. Computers are shipped through UPS or FedEx and once shipped, are delivered within 4-7 business days. Tracking information is available upon request. AEOA is not responsible for devices that are stolen once delivered.
This project is made possible using funding through support of the Shavlik Family Foundation, the Mardag Foundation, and St. Louis County Community Development Block Grant.