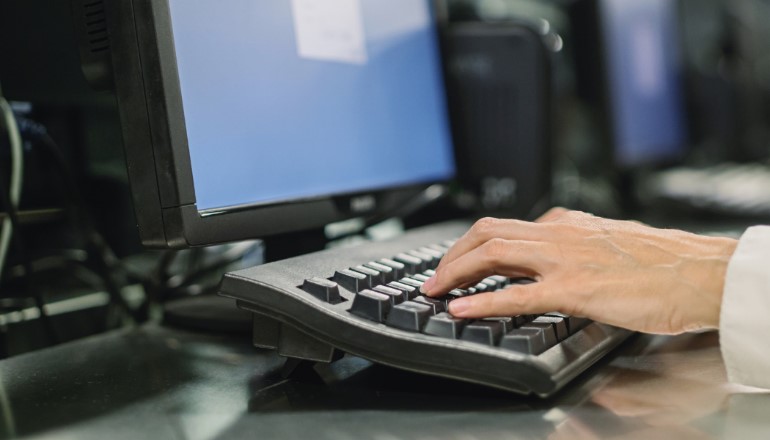 TechConnect
AEOA does not have funds available for internet hotspots at this time. Since there are still households seeking affordable internet options, we are working to connect eligible households with the Affordable Connectivity Program, ensuring individuals and families are taking advantage of the opportunity while it is available. If your household is interested in purchasing a low cost computer and/or getting connected to the internet, this may be the program for you.
The Affordable Connectivity Program (ACP) is a U.S. government program run by the Federal Communications Commission (FCC) program to help low-income households pay for internet service and connected devices like a laptop or tablet.
You are likely eligible if your household's income is below 200% of the Federal Poverty Line, or if you or someone you live with currently receives a government benefit like SNAP, Medicaid, SSI, WIC, Pell Grant, or Free and Reduced-Price Lunch. If your household is eligible, you could receive:
Up to a $30/month discount on your internet service

Up to a $75/month discount if your household is on qualifying Tribal lands

A one-time discount of up to $100 for a laptop, tablet, or desktop computer (with a co-payment of more than $10 but less than $50)
Pcs for People has internet hotspots available through the Affordable Connectivity Program.
To sign up, you must:
apply for the Affordable Connectivity Program

be determined eligible

have not already used the benefit

contribute $45 toward the cost of the hotspot
Internet service will be free each month through the ACP, as long as you continue to verify your eligibility monthly. Sign up for the ACP on the website below. Once approved, you are brought to a page to purchase a hotspot device and internet service through them (one month). Their monthly rate listed is $15/month, however, if you are eligible for the ACP, this will be brought down to $0/month while the program lasts. The ACP is a temporary program, with no anticipated date for expiration at this time.
To sign up for the ACP through Pcs for People and purchase a hotspot, visit https://acp.pcsrefurbished.com/acp
AEOA is promoting this opportunity. This is not an AEOA program. If you have any questions about signing up for the ACP opportunity, please contact Pcs for People customer service at 651-354-2552 (M-F 10am-5:30pm).